Company
Cash support BV, founded in 2015, has proven to be a reliable partner for Casino solutions for the handling of cash, tickets and smart cards. With experience of more than 35 years in this industry we can guarantee a perfect gaming floor solution for all your cash, ticket and card handling to ensure a minimum of downtime and achieve more player satisfaction.

With our dedicated team which is all in house, comprising software development, design, hardware development and manufacturing/assembling the devices. Next to that we offer total flexibility in developing users' interfaces and customers' demands.

We know that there is no such thing as a standard casino!
News
What's the latest?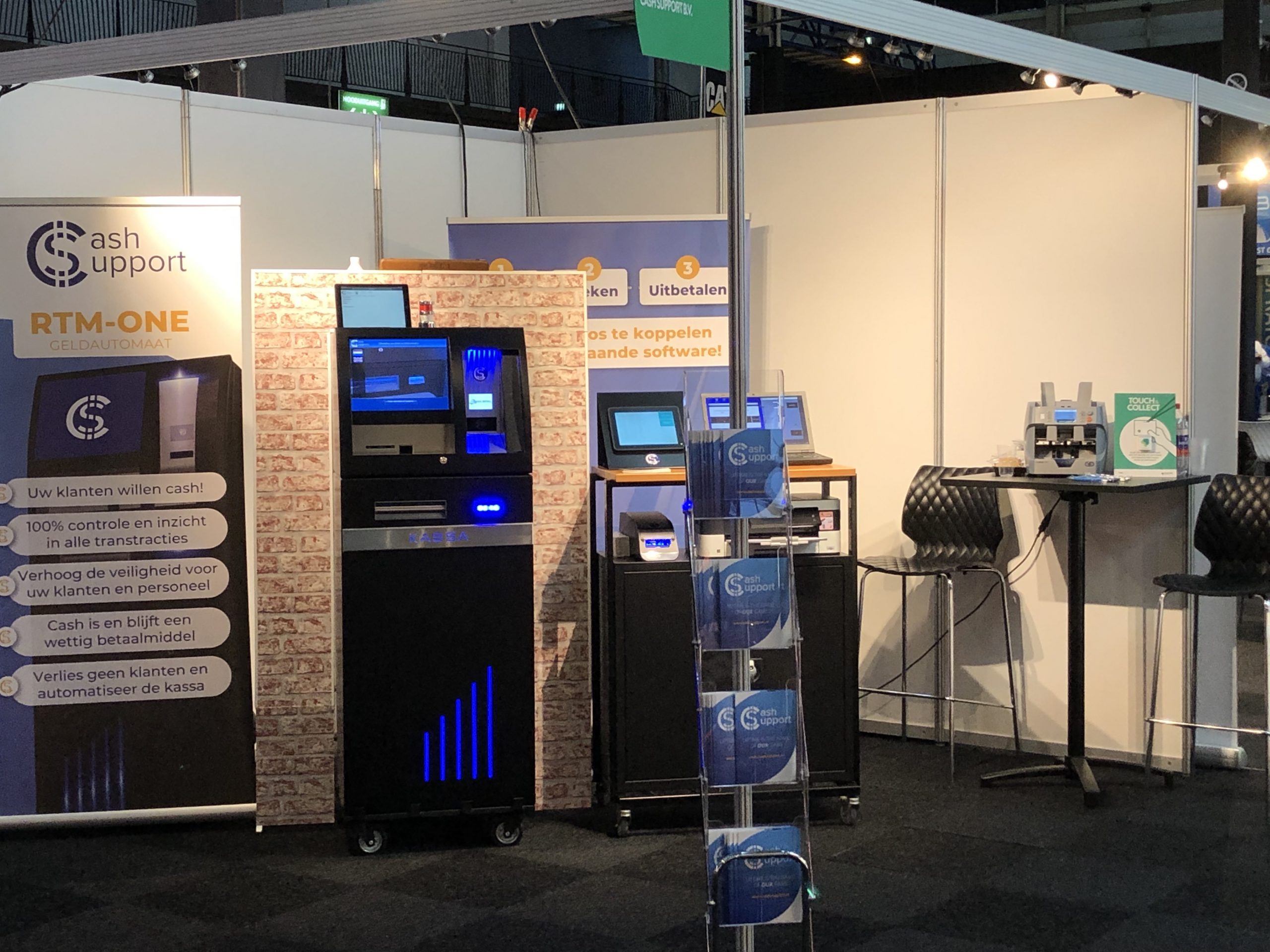 Recycling Vakbeurs Gorinchem
Cash Support was voor het eerst aanwezig op de Recycling Vakbeurs te Gorinchem. Deze beurs was al diverse keren uitgesteld maar uiteindelijk November 2021 gingen de deuren open. Prima evenement en voor ons de uitgelezen kans om onze "Geldautomaat" oplossing voor de metaal recycling branche te demonstreren. De RTM-ONE blijkt een perfecte oplossing voor de […]
Continue reading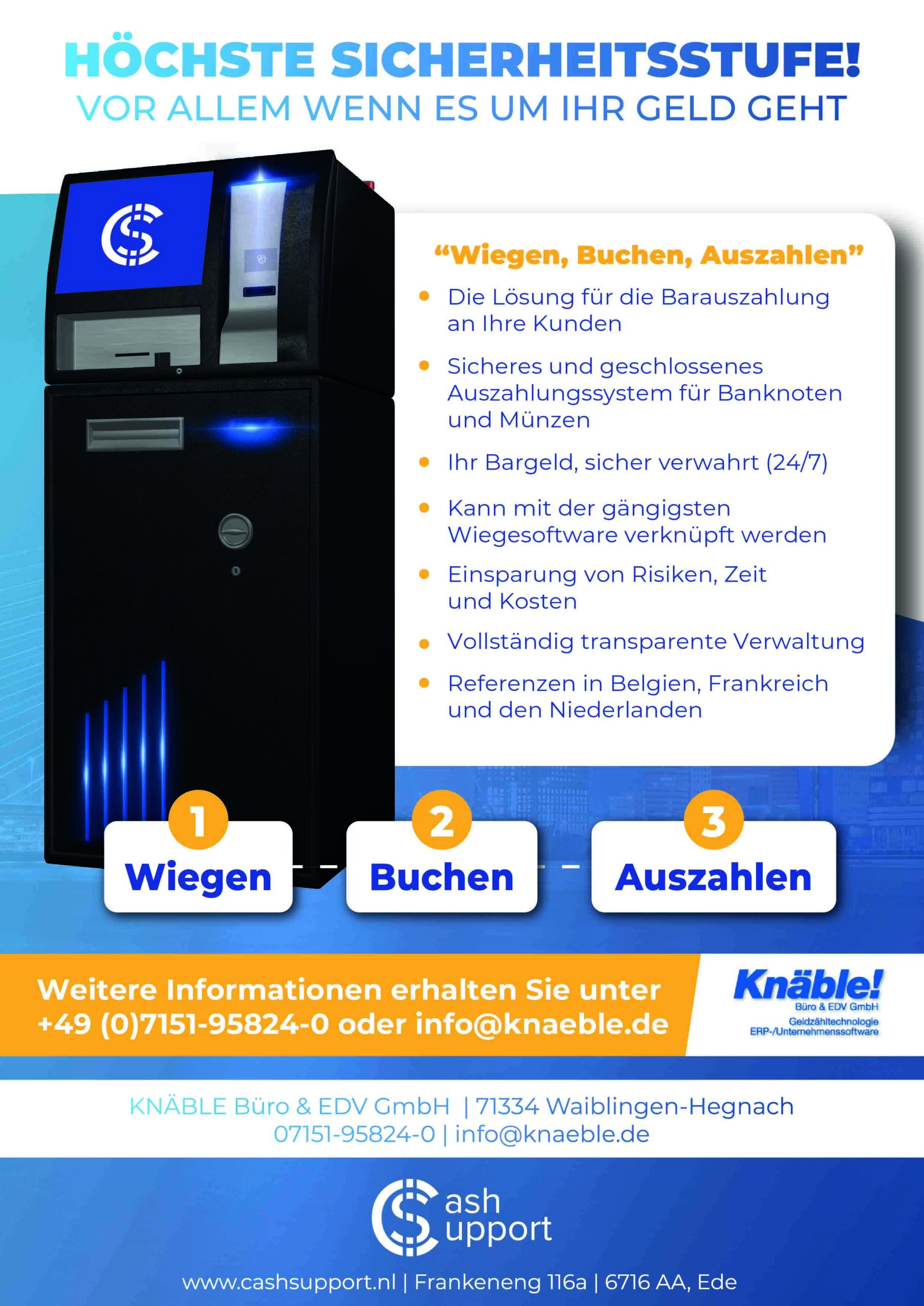 RTM-ONE Germany
Das RTM-ONE, ein komplettes Self-Service-Cash-Terminal, das speziell für die Metallschrott-Recyclingindustrie entwickelt wurde, wird jetzt in Deutschland eingeführt. Wir werden mit dem deutschen Unternehmen Knäble Büro & EDV GmbH in Waiblingen-Hegnach (Region Stuttgart) zusammenarbeiten. Ihr Ansprechpartner ist Michael Hahn, michael.hahn@knaeble.de und 0751-95824-20 The RTM-ONE , a complete Self Service Cash terminal especially developed for the Metall Scrap Recycling […]
Continue reading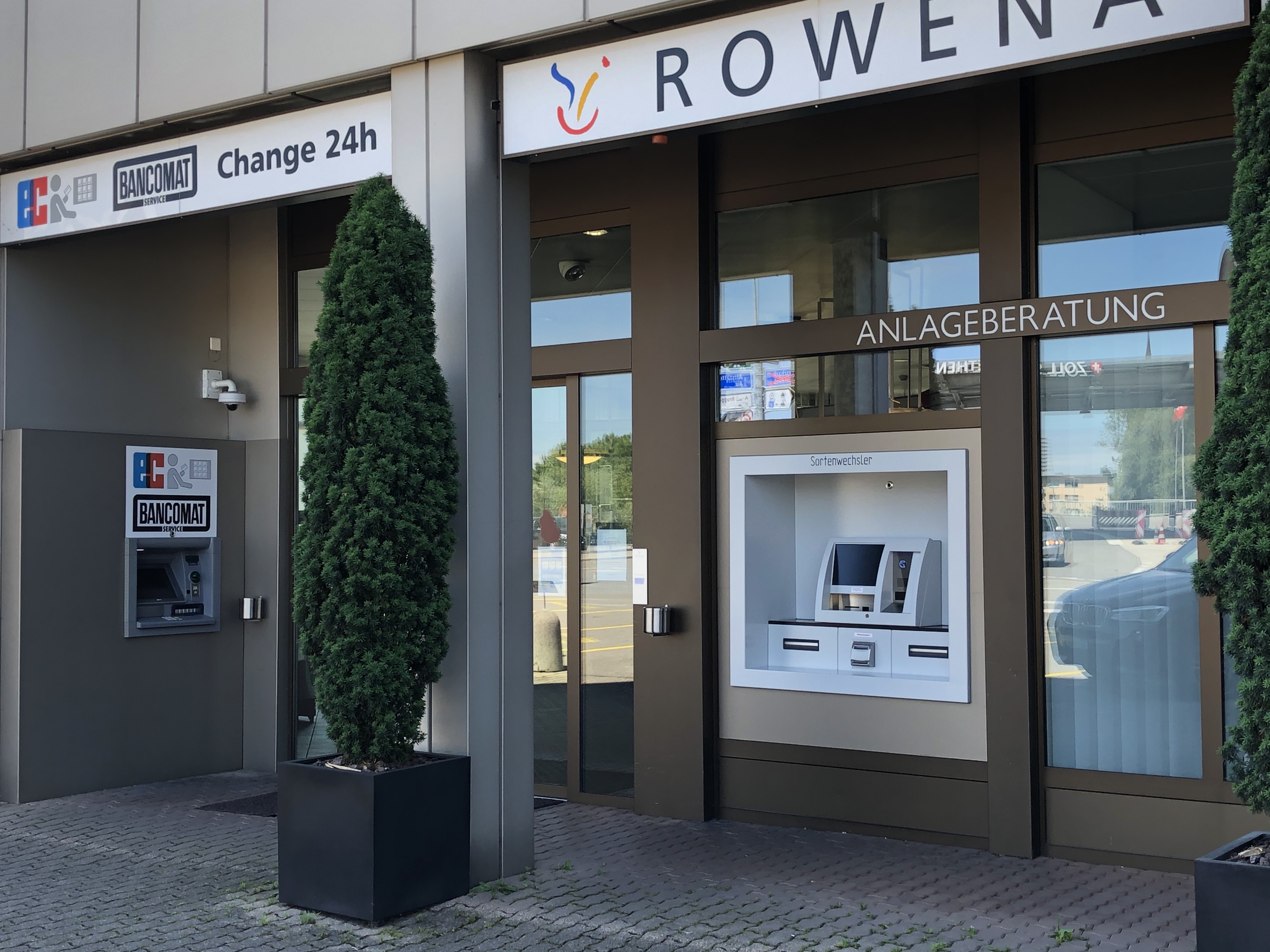 Our new self-service 24/7 Cash to Cash Currency exchange machine XTM-ONE has arrived
Based on our CTM-ONE terminal we have developed a FOREX exchange machine for the international markets. Exchange offices, Banks, Shopping malls, Cruise liners are our targeted customers so they can offer cash to cash currency exchange around the clock and no need for cashiers desks and due to the limited floor space easy to install. […]
Continue reading
Read all news